Mediheal Brand Story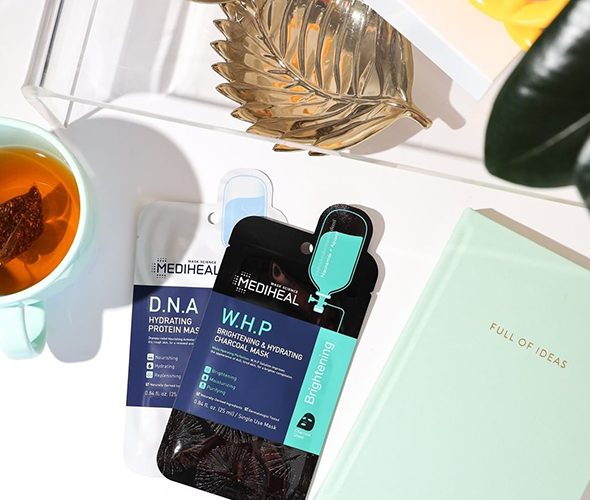 Mediheal is a skincare brand that constantly researches for skin. Take the ampoule and apply it to your face for 10 seconds, and open the mask pack for 20 seconds. For skin care it takes only less than a minute.
Mediheal has been doing 10 years of research and provides delicate and specific skin care. Also, since Mediheal thinks that there is no same skin type and skin problem in this world, so skin care has to be slightly different from skin to skin, so they research different components and usage depending on the skin type. Mediheal also have researched skin with dermatologists for 10 years to develop products through dermatologists' know-how and research, to enhance expertise and create a safe skin care product by excluding the factors that can cause skin irritation. As Mediheal constantly do their best for safe and reliable skin care, their products have been recognized and loved in not only korea but all over the world.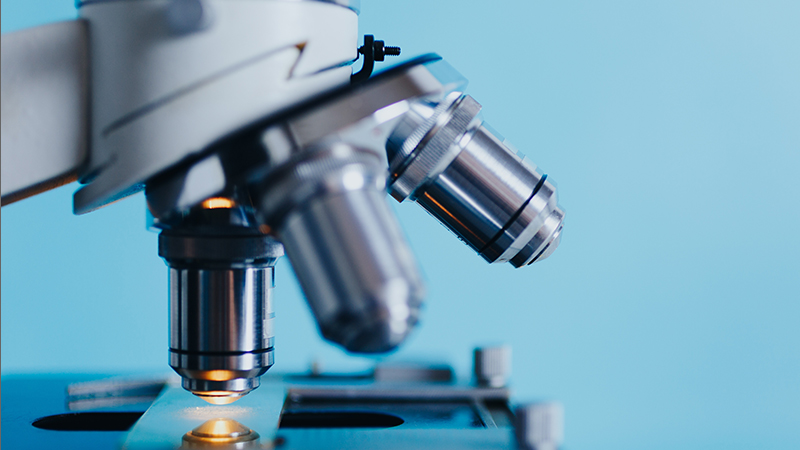 A REVOLUTIONARY IDEA
At its inception, MEDIHEAL's choice to focus on sheet masks was unusual. The 2009 skincare market saw masks as a novelty, typically using them as nothing more than promotional gifts. MEDIHEAL saw it differently, however. The brand paid attention to modern women's busy lifestyles and realized that people were looking for a routine that was quick, easy, and effective — and masks fit the bill. As they set to work creating a collection which could fulfill all skincare needs, MEDIHEAL redefined the sheet mask as a versatile, professional, and advanced treatment solution.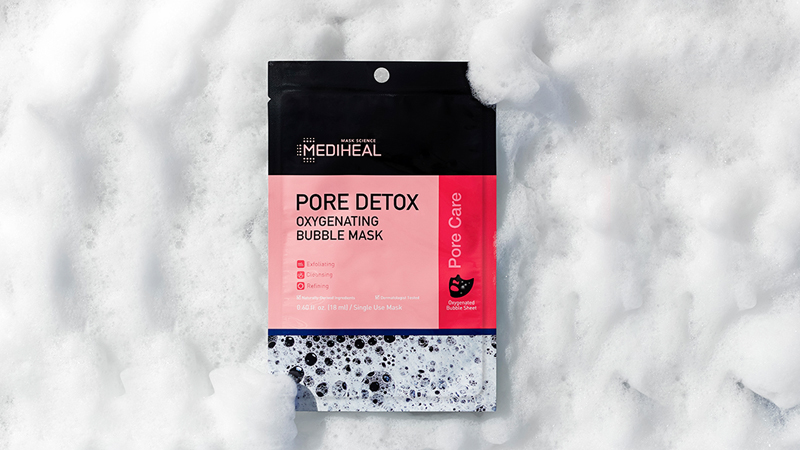 DEDICATED TO INNOVATION
Over the last 10 years, MEDIHEAL has conducted lengthy study to develop over 250 unique sheet masks in a range of cutting-edge formulas and materials. Many of these became the first of their kind in Korea, including a black mask made with real Bintochan charcoal powder, an acupressure mask designed to stimulate facial acupoints, a never-before-seen 3D ampoule mask that offers effortless application, and a two-step mask treatment with innovative packaging that's registered as a utility model.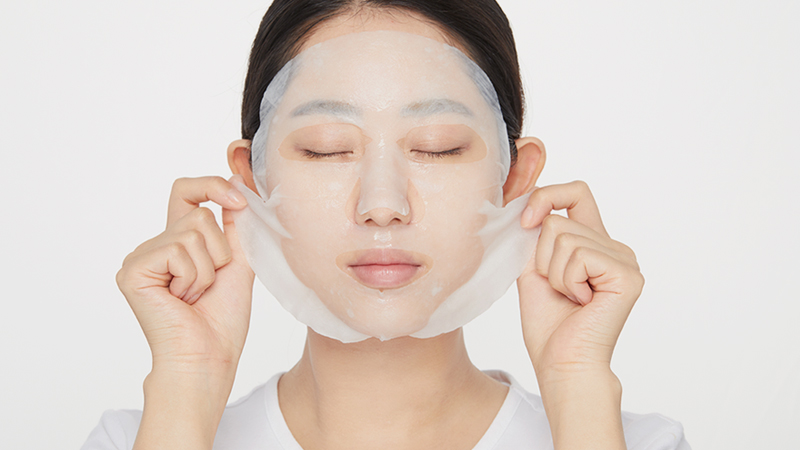 SCIENCE-BASED SKINCARE
MEDIHEAL takes a scientific approach to beauty, working with top dermatologists, scientists, and aestheticians to create highly effective all-in-one skin solutions. In 2017, it opened an R&D center to conduct independent research and development, pioneering groundbreaking mask technology and formulas which place MEDIHEAL firmly on the leading edge of skincare. The company will be expanding even further in late 2019 with the launch of their MEDIHEAL Beauty Science Center.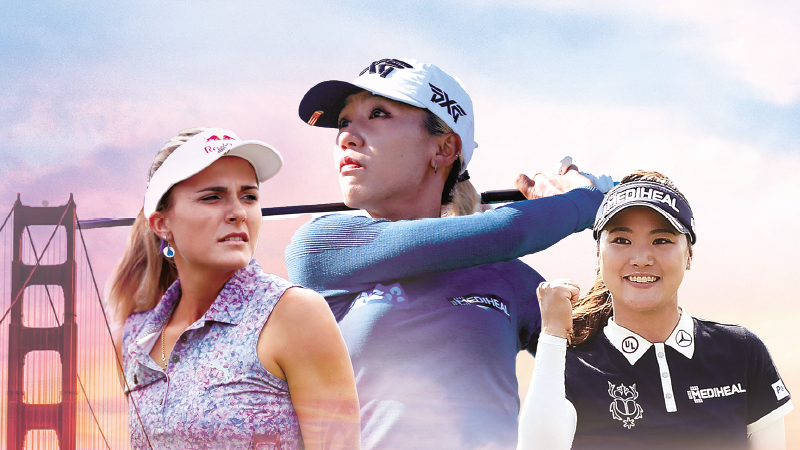 GLOBAL PARTNERSHIP
MEDIHEAL proudly takes an active part in global sports. For the first time as a Korean beauty brand, L&P Cosmetic sponsored the 'LPGA MEDIHEAL Championship' at the Lake Merced Golf Club in San Francisco, California in April 2018. By 2020, the brand will have sponsored LPGA tour tournaments for three consecutive years.
Best-sellers of Mediheal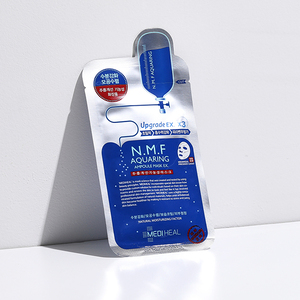 ▴ N.M.F Aquaring Ampoule Mask EX.
N.M.F Aquaring Ampoule Mask is the most hottest ampoule mask. It provides tightening and lifting effect. N.M.F(Natural Moisturizing Factor) is naturally produced by the skin to maintain its hydration levels with a mix of ingredients that both attract and retain water.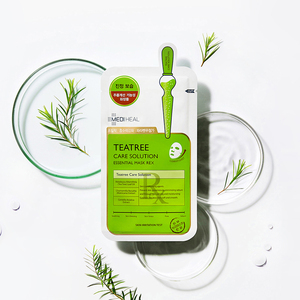 ▴ Mediheal Teatree Care Solution Essential Mask EX.
Mediheal Teatree Care Solution Essential Mask helps control excess oil, tighten pores, provide moisture, and help soothe irritated, sensitive skin. The Bamboo Cellulose sheet forms a tight fit over the skin to ensure maximum delivery of the essence. As the mask dries, it turns white and contracts, providing a slight tightening effect.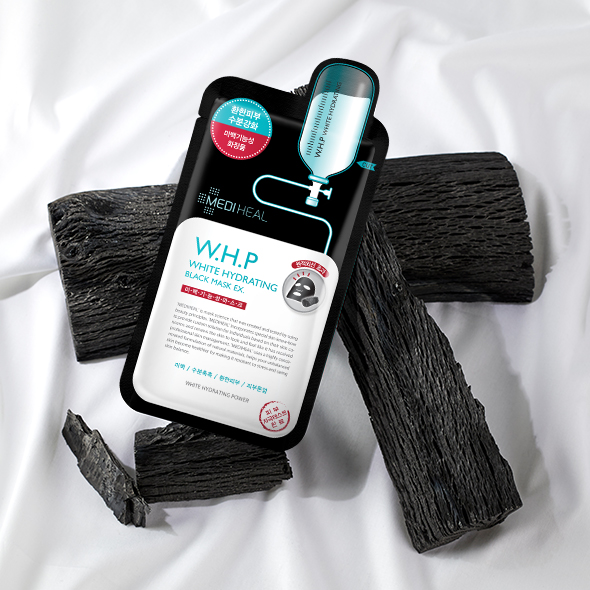 ▴ Mediheal W.H.P White Hydrating Black Mask EX.
MEDIHEAL W.H.P WHITE HYDRATING BLACK MASK EX is the most popular one.  It contains Niacinamide and Euterpe oleracea fruit extract that help to improve skin tone. Also aqua seal that is contained moisturizes the skin.